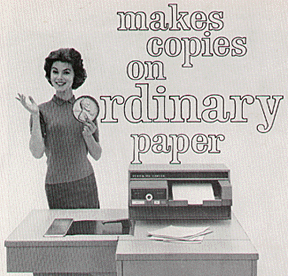 Over the past few days I've been able to upload some new copier quotes that were emailed to me (Special thanx to those Print4Pay Hotel Members). These quotes are located in the
Industry Proposals and Quotes Forum
.
Xerox ColorQube 9203
Toshiba e-studio 305
Ricoh W3600 Quote
KIP 3100
XEROX 6279 WIDE FORMAT PRINT SYSTEM
Xerox 6204_KIP 3000 Bid Pricing
Wide Format Bid _KIP_OCE_XEROX
Ikon Pricing for Ricoh Bid
OCE CM4010 Color MFP
Canon C4080i Quote
Xerox 7655 Copier Printer Quote
I have also uploaded documents that I've created over the years:
P4P's "Top Ten Rules for New Reps"
Objection Sales Document
ROI Spread Sheet for Wide Format
Interesting Paper Factoids
Faith Based Sales Intro Letter
You'll need to become a member (it's FREE) for access to the
Print4Pay Hotel
, click on the above links and you'll be guided through the process. The Print4Pay Hotel has over 2,200 members from around the world!
-=Good Selling=-