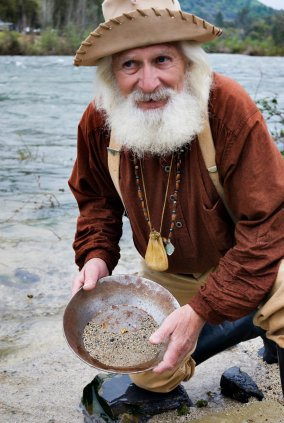 In one week I had two emails from reps asking for help. I thought I would do a blog on it, FYI the "Distance Yourself from the Pack" (I can't believe that I wrote this almost four years ago) and the last resource is reserved for Print4Pay Hotel members. Go here and join for free, and then send me and email and I'll send you the last resource.
Hello Art,
I recently stumbled upon your blog and think it's great. I'm brand new to the industry and have been given a sales territory with no existing customer base and have been asked to grow it. I'm about 3 months in the field and have had few wins so far. I was wondering if you had any tips for me that could help me get set on the path to success.
I'd also like to know that last resource from the article "Distance Yourself From the Pack".
Thanks!
Jon:
First things first in order to get more wins you need to have countless opportunities that can be closed in any given month! Let me give you an example. Our month ended on the 23rd of July (dam bean counters), moving into August 6th, I've already closed four deals and have two closes scheduled of this coming week. But, I have another 10 accounts listed that I feel will order/close (with me or someone else) and then another 8 accounts that I consider are long shots to order/close this month. In total I have 22 opportunities that I have a shot at closing.
It's all about prospecting, more potential buyers in sales funnel will equal additional sales per month. The really tough part to get to this point is that you need to prospect your ass off. Someone once stated that 50 calls a week is a "hobby", and that's true you'll need to make at least 120 cold calls per week (since you're new and have no book of accounts), plus you'll have to get out in your territory and do a few meet and greets.
Here's a few things that may help you:
1. Join the local Chamber of Commerce and get involved with being on a committee or an officer and make sure when you go the the meeting you go alone, this forces you to talk to others.
2. Join a local network group if you have any in your area.
3. Chart how many calls you make every day, how many DM's you get on the phone and how many appointments you make, at the very minimum you will need 6 appointments per week.
4. Set a goal of 15 points each week. Use one point for appointments, 2 points for a demo and 3 points for an opportunity. An opportunity is a prospect that you've generated a quote/proposal and may order/close in the next 90 days.
5. Join the
Premium Print4Pay Hotel forums
, and collaborate with other industry sales professionals and see what they are doing on a daily basis to keep their sales funnel full! If you're a cheapskate you can get a basic
FREE membership here.
I also use my 5 Step Box approach, all of this works, even if it sounds corny, hard work will get results. Always keep this in mind, "the harder I work, the luckier I get".
-=Good Selling=-