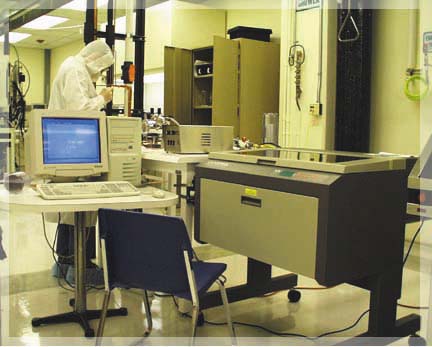 The Ricoh Universal Print Driver uses bidirectional communication to connect with and determine the capabilities of the printing device. For newer devices, the Universal Print Driver provides the full functionality of the device including advanced features and finishing capabilities.
Ricoh Corp. Press Release

Ricoh Americas Corporation, a leading provider of digital office equipment, today announced the latest release of its
PCL6 Driver for Universal Print
designed to expand the versatility of an organization's printing network. The Printer Command Language (PCL) driver enables users to print from a wide range of systems without downloading separate drivers for each output device, reducing a company's total cost of ownership. It is compatible with a wide range of PCL printers and multifunction products (MFPs) from Ricoh, as well as other major manufacturers.
Ricoh's PCL6 Driver provides a single, flexible driver that eliminates the need for product-specific drivers in order to operate print devices in one networ
k. Time-consuming tasks such as analyzing driver compatibility, installing drivers at individual workstations and retraining users on how to access specific print features are no longer necessary, streamlining the printing process throughout an organization. In addition, the PCL6 Driver shortens the certification process for new print devices and enables administrators to integrate new machines onto the network without installing any new drivers.
"The versatility Ricoh's PCL6 Driver provides to a business's printing capabilities truly simplifies operations, both for IT administrators and regular employees," said Hede Nonaka, executive vice president, Ricoh Americas Corporation. "Managing multiple print drivers is a constant battle for an organization, particularly for companies with multiple printing devices and employees working remotely. We are excited to introduce the PCL6 Driver, as it increases workflow efficiency by enabling seamless printing from anywhere in the network."
The PCL6 Driver for Universal Print is available as a free download from Ricoh's website. For more information on all Ricoh products and solutions, please visit www.ricoh-usa.com.