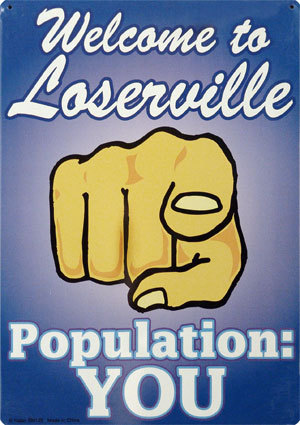 Hewlett Packard stated that its quarterly profit dropped 17%. It earned $1.72 billion. Sales fell 3%.
Hewlett Packard continues to crack down on companies making fake supplies for its printers:
- Estimates that the company lost more than $1 billion in revenue to illegal counterfeits
- Nearly 60% of the company's profits come from print cartridges
- Cartridge sales have tumbled 21% this year down to $11.9 billion
- HP's stock is down 5%
- Entire industry estimates that it loses $3 billion in revenue to illegal cartridges
- Average cost of ink for printers is $8000 per gallon
- International Chamber of Commerce estimates counterfeiting cost businesses $600 billion in 2007 or 6% of global trade
- 10% of tech products sold globally are counterfeit according to study by KPMG
- Worldwide ink market grew from $11 billion 10 years ago to $45 billion last year
- Profit margins on printer ink ran as high as 60%
- IDC predicts that number of printed pages will decline for the first time this year to 1.47 trillion pages from 1.5 trillion in 2008
- HP tracked one source of illegal cartridges to Foshan City, China and raided 14 warehouses, seizing $88 million in equipment, supplies and packaging materials.
Hewlett Packard announced a new version of Open Extensibility Platform (OXP) for embedding applications in MFPs. Details:
- Is layered on top HP's Java platform called "Chai" which much be loaded on the MFP
- One touch button can be added to the HP MFP's touch screen LCD and metadata entered at the control panel that can be linked to the scanned image
- Includes "Device Solution Installer"
- Works with HP's new Web Jetadmin Enterprise Edition, a server based device management utility
- Device discovery
- Usage tracking
- Configuration
- Supplies monitoring
- Overall fleet management
- Unlike previous version, it will not be free download
- Pricing not announced
- Non HP device support module
- Hookup to third party developers until late 2009 or 2010
Hewlett Packard gave out details on its environmental initiatives for its printer division:
- Company predicts that the number of letter size pages printed in 2010 will be 53 trillion
- 90% of those pages will be from offset printing presses
- HP plans on using 100 million pounds of recycled plastic to make printers by 2011
- Will reduce the average weight of printer packaging by 35%
- Goal is to use recycled materials for 35% of the packaging
- Reduce plastic in packaging by 50%
Hewlett Packard is reconsidering its Web Jetadmin Plug-in strategy:
- Initially, HP did not charge vendors for support for Web Jetadmin, vendors had to pay ASCI, an independent Mexican company, for certification testing. ASCI charged at that time, $4000 to $10,000 per MFP model, and most MFP makers signed up
- With version 10 of HP Jetadmin, the previous vendor plug-ins did not work, so vendors were told to pay ASCI to develop and certify new plug-ins. This time, ASCI charged $150,000 per MFP, and HP decided to charge a royalty fee on top of this. Consequently, MFP vendors backed away
- Now with current version, HP plans on reducing the fee dramatically, hoping to get vendors to sign up, and will certified this time by Lionbridge Technologies, Inc., headquartered in Massachusetts.
- Developer certification pricing by Lionbridge not yet announced.
Special thanx to another
P4P'er
for this!
-=Good Selling=-