Call da Cops Major MPS Provider Reports 12 Million Stolen Pages!
Crime Scene Investigation:
"This is the city. New York, New York, I work here...I'm a cop"
It was Monday May 18th, another day like any other day, but a scorcher in New York City. We were working bunko when we got a call from Dick Richards of HP's reporting that 12 million printed pages were stolen from them.
Pep and I drove out to Richards place early that morning at their Corporate Campus. Richards informed us that their largest account Acme Supply Company had been producing 500,000 pages a month on their laser printers. Richards also stated that Hewledd Packerd supplies ACME Supply Company with all of their printer cartridges and support. So we asked "Where's the crime?" Richards stated that every month they would receive orders totaling thousands of dollars for printers, supplies and service from Acme Supply Company, however in the last three months Acme Supply has not ordered any printers, printer cartridges nor needed service on any printers. Richards claims that someone or something stole his pages! Hm-mmm, so I suggested to Pep that we take a ride out to Acme Supply Company to investigate.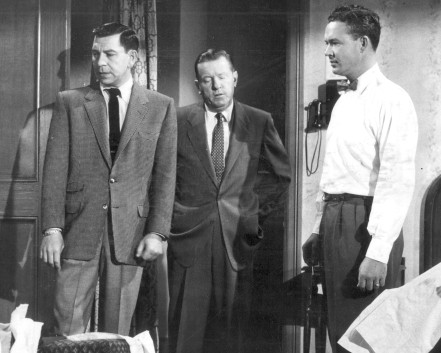 Later that day, we drove over to 54th Street and Lexington, on another blistering summer day in the City. When at Acme Supply Company we were scheduled to meet with Sally Smith (the IT Director).
Sally invited us into the office and we began the grilling process. Pep asked Sally "We've gotta crime here, Dick Richards at HP'S claims that 12 million printed pages were stolen from them", "What can you tell us?" Sally leaned forward and asked us if we were out of our minds, "no ma'am, we're not, just give us the facts", said Joe. Sally (IT Manager) stated that she had met with ALCO MFP Solutions Corp about four months ago (It seems that Alco has about 20 multifunctional print and copy devices along with their printers) and they demonstrated MIF (machines in field) review with fantastic software
Print Audit 6 and Rules Based Printing.
"hm-mmm" we thought. Joe asked "What's so special about this Print Audit 6?" Sally then went on to tell us that the Print Audit 6 and rules based printing we were able to customize our print workflow to print to less expensive output devices, force printing to two sides, limit user access and we were able to decrease our wasted prints by at least 8%! . "I see, so we still have the crime of the missing pages, where did they go" stated Joe. "That's simple, all of the pages were redirected to ALCO MFP Solutions Corp, the
Print Audit 6
software redirected all of those pages to their systems that saves us almost .02 cents a page" said Sally. Joe turned and looked at Ben, "So Joe, what we got here is that ACME Supply Company saved $240,000 dollars by enabling Print Audit 6 and Rules based printing" said Ben. "Hm-mmmm" Joe replied, "Maybe we need to go back to Dick Richards and arrest him for trying to rip off ACME"
Joe and Ben left Acme that afternoon with an understanding that there was no crime committed, just two savvy companies that got together and ousted some joker that was overcharging them for cartridges and service with some new gimmick.
"Joe whadda think, what kinda report are we gonna file" stated Ben. "People who saw it happen - but really didn't. People who insist they did it - but really didn't. People who don't remember - those who try to forget. Those who tell the truth - those who lie. You'll run the files until your eyes ache, it's just another case of someone being overcharged" Stated Joe.
I had fun with this and I hope you all enjoyed the story, Print Audit Rocks!!