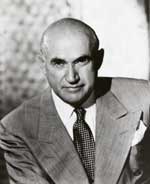 Today I found my self a little out of sorts. I had made five appointments for the day, as the day wore on one appointment forgot and then the other had to reschedule. Dam, I thought......., and these were probably the best appointments out of the five.
With only nine selling days left in the month and a little of extra time I found myself 6 miles from home and 28 miles from the office and 1 hour left in the day.
What would you do?
Ok, I lost two appointments and I'm not sure when I can make those up, I've got nine days and don't have my numbers in yet. I could do these:
Call it a day and go home
Go home and answer emails
Go to the office and leave for home once I get there
Knock on a few doors on the way home
Knock off early, get a coffee and relax at the coffee cafe
I opted for the knocking on a few doors on my way home, plus I made sure they were accounts that I've never stopped in before. I was able to stop at five places, the first four were typical, dropped off my card, tried to get the name of the decision maker. What is it with securing the name of the decision maker, I tell you it's like you're asking someone to give up their first born nowadays, don't they realize I can just go to the web, or better yet do a "view source" on their web site and 8 out of ten times I can get the right contact!
So, as the saying goes
"The Harder I work the Luckier I Get",
the last cold call was the cream of the crop and they had interest in one of products and was willing to meet in a few days to discuss.
I could have packed it, thrown in the towel for the day, however I elected to do my job and work. BOO HOO, to the books and the naysayers that say cold calling is dead.
-=Good Selling=-